The Bitsy Grant Tennis Center is a historic Atlanta public tennis facility consisting of 13 clay courts and 10 hard courts (all lighted). Built in 1952, the tennis center is named for Bryan Grant, the most outstanding southern tennis player of his time. Named "Bitsy" because of his 5-foot, 4-inch frame, he personified the "everyone can play" credo of the tennis center named in his honor. He was inducted into the International Tennis Hall of Fame in Newport, Rhode Island in 1972.
The tennis center is currently managed by Universal Tennis Management (UTM) and is a partner with the Atlanta Memorial Park Conservancy. We welcome you to the Bitsy Grant Tennis Center website, and hope to see you on the courts soon!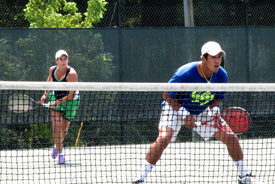 Improve Your Game
Be a big hitter! Improve your tennis game one of the following ways:
Plan your visit to the courts.
Take lessons with our tennis pros.
Join one of our weekly clinics.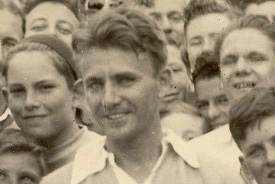 Learn About the Center
Get acquainted with the historic Bitsy Grant Tennis Center:
Learn about Bitsy's rich tennis history.
See photos and press.
Learn about our partners.
See the full list of fees.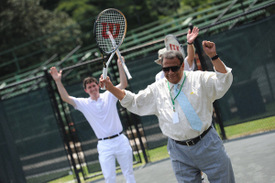 Support Bitsy Grant
Love Bitsy Grant Tennis Center? So do we! Four ways to keep Bitsy going strong:
Make a donation.
Buy Bitsy merchandise.
Join the Friends of Bitsy Grant.
Provide for BGTC in your estate.
Sponsors Corner